The 10 most beautiful pools at Lake Garda
The perfect complement to the beautiful beaches around Lake Garda is a wonderfully refreshing pool right in front of the hotel. The most beautiful pools at Lake Garda complete every beach holiday and invite you to dream!
The water is crystal clear and promises a refreshing change. The sunbeams dance on the surface, and if you stretch out comfortably on a deckchair and close your eyes, you will hear the gentle lapping that completes that holiday feeling.
Discover our 10 most beautiful pools at Lake Garda:
1. The beautiful pool of Color Hotel Style & Design in Bardolino summons you to relax. The stylish decor of the hotel continues at the pool with fun for young and old.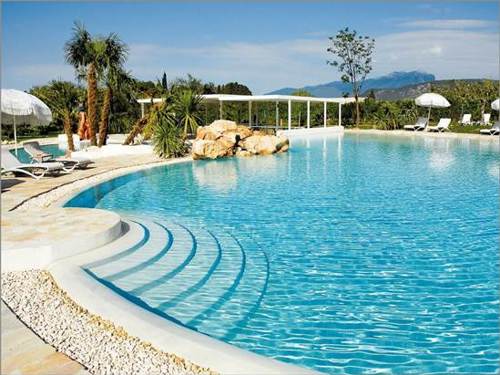 © Color Hotel Style & Design
2. The pool of the Hotel Maximilian is tranquil in the Val di Sogno near Malcesine. From a deck chair, you can enjoy a magnificent view of the lake, and the resorts own Mediterranean garden.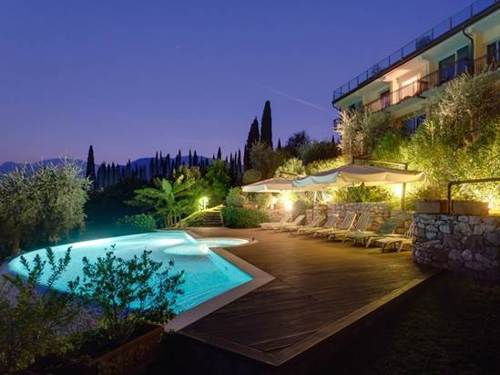 © Hotel Maximilian
3. At the Grand Hotel Fasano's indoor swimming pool in Gardone Riviera, you can experience pure luxury in any weather. The white columns are reminiscent of an ancient temple, and the elegant ambience provides heavenly relaxation.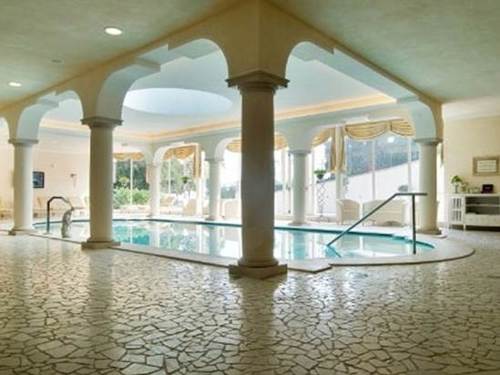 © Grand Hotel Fasano
4. The infinity pool in the private park of the Hotel Bellevue San Lorenzo near Malcesine gives you a magnificent panoramic view of Lake Garda. The serenity of the Mediterranean park makes this pool a peaceful oasis of well-being.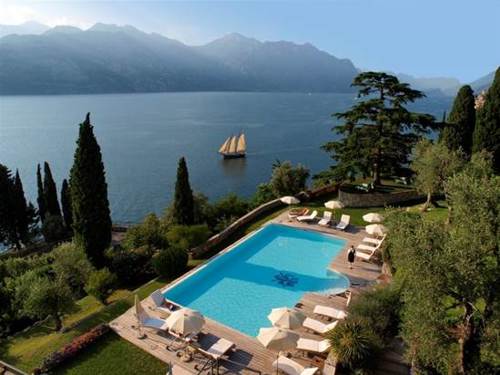 © Hotel Bellevue San Lorenzo
5. The panoramic pool on the roof of the Hotel Kristal Palace lives up to its promise! Its location in Riva del Garda lets you enjoy views of Lake Garda and the impressive mountain landscape. In the evening it becomes a trendy lounge bar.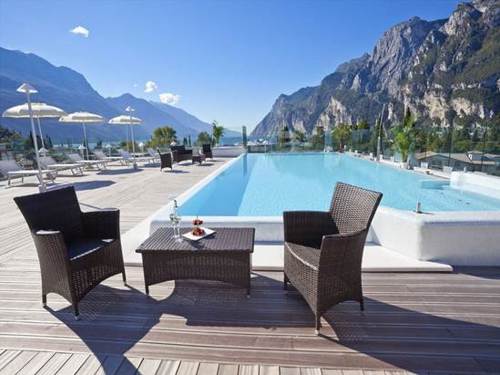 © Tonelli Hotels - Kristall Palace
6. Surrounded by a large garden with olive trees, the Hotel Continental's pool in Nago-Torbole has the typical Mediterranean atmosphere of Lake Garda.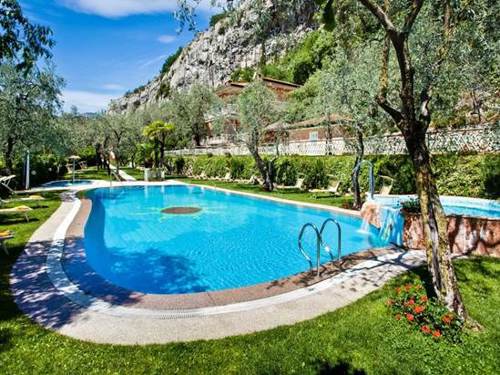 © Tonelli Hotels - Continental
7. Hotel Villa Cariola, in Caprino Veronese, has an inviting pool in the middle of its private park in the quiet countryside of Lake Garda. The Venetian villa gives the place a unique atmosphere.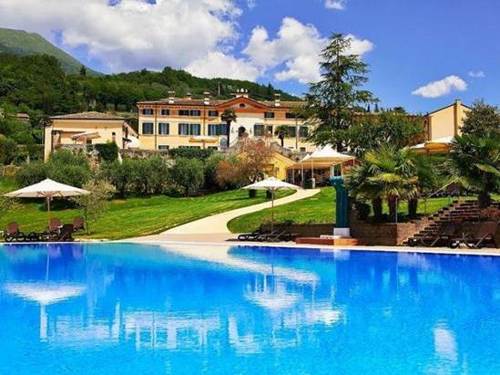 © Hotel Villa Cariola
8. The Gardabike Residence Hotel in Torbole specialises in sports. This magnificent panorama pool on the roof terrace should also entice loungers and sunbathers.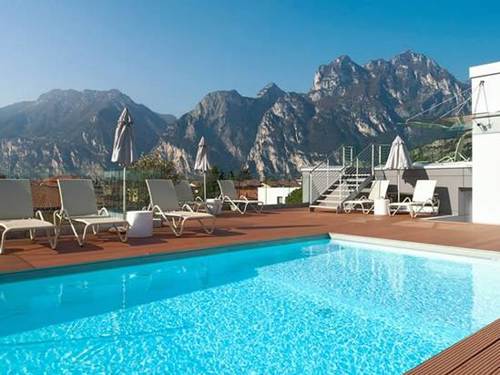 © Gardabike Residence Hotel
9. At Casa al Monte near Malcesine, it feels similar to a Spanish Finca with views of Lake Garda. An 8,000 m² olive grove surrounds the inviting pool with a terrace.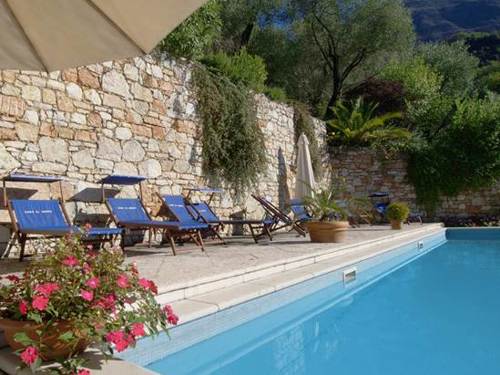 © Casa al Monte
10. At Camping Villaggio Europa Silvella, near San Felice del Benaco, there is fun for the little ones and relaxation for the adults! This diverse swimming area with different pools is a paradise for families.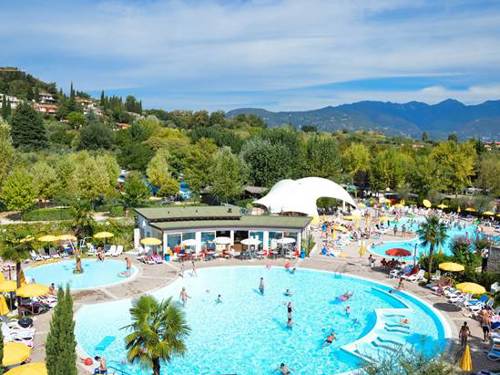 © Camping Villaggio Europa Silvella
Updated: 20/04/2021
Suitable accommodations